You start a video on YouTube – watch 10-30 seconds of marketing creativity. Hit pause – watch the ad again. Calculate how much time is spent on "empty" but intrusive content. Minutes, hours, days, weeks, months, years? It's time to reclaim your valuable time!
Do you know how much Google earns from advertising on YouTube? Marketing accounts for approximately 13% of their total revenue. According to Statista analysts, in 2022 alone, the company made $29.243 billion exclusively from YouTube marketing out of a total ad revenue of $224.473 billion.
What concerns us is not just the profitability of tech giants but also the intrusiveness of marketing content, both on YouTube and across the internet.
In this material, we will discuss the risks associated with advertising and methods to mitigate them, especially through a versatile tool to block ad like AWAX. We guarantee you'll discover a wealth of interesting and useful information!
Advertising: More Than Just Marketing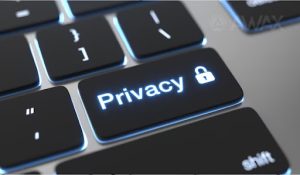 We often don't fully understand what advertising truly is. No, it's not just a way to promote products or services online. The actual impact of marketing extends beyond common user perceptions.
The advertising mechanism involves a combination of actions and methods, such as:
Collecting and analyzing information, including:

Personal information (names)

User location and region

Device details (operating system, browser)

Banking information (card details)

User activity online

Identifying preferences and interests

Tracking search queries

Navigational routes and location visits

Monitoring user activity

Analyzing contacts
This is just a partial list, as the scope is much broader. And quite negative, considering its potential impact on user privacy and behavior. Isn't this a reason to remove ads in apps? But let's dive deeper into the world of marketing.
Collecting and Processing Personal Data
Every day, an average user leaves digital traces online. Marketers use this information to analyze consumer behavior, preferences, and device interaction algorithms. Ultimately, this data is aggressively monetized.
The mechanism looks something like this:
You visit various websites, whether you log in or not, leaving data about your device type, OS version, browser, sometimes payment information, and region.

This information is stored digitally, used by site owners, and sold to third parties for analysis.

Marketers process this data, adjust their advertising strategies, conduct additional research, and upgrade their algorithms.

Targeting specific user categories for advertising campaigns creates personalization. It involves developing relevant creatives, purchasing ad placement, adjusting display frequency, and fine-tuning additional demonstration criteria.

You see ads everywhere: on YouTube, websites, search results. Most marketing creatives align with your interests and preferences.
In the end, intentionally or not, you're taking a desired action (clicking on content, visiting websites, etc.), monetizing the efforts of marketers and their clients. This is also a compelling reason to use anti ad YouTube solutions. 
Reduced User and Device Productivity
Each advertising creative, when loading and rendering (especially in the case of videos), puts a load on device hardware. While minimal-sized images or animations may not pose issues, heavy videos or banners are a different story.
If you notice that the abundance of ads negatively affects your device, it's another reason to consider installing a banner ad blocker, such as the comprehensive tool AWAX.
Moreover, marketing content not only impacts devices but also users. Ads divert attention, a significant problem, especially when consuming content during work tasks. Therefore, it's a good idea to proactively neutralize such influence with a popup adblocker. 
Additional Risks Related to Information Hygiene
Marketing content isn't always about promoting products or services. Frequently, attention-grabbing clickbait headlines are used. Their content can vary significantly, but it's always connected to both positive and negative noteworthy events.
However, the content on the page is nothing more than a lead generator. The content found there can be either empty or, worse, false. Another example is anti-branding, which is used in corporate rivalries, such as constant comparisons between Apple and Samsung technology.
This type of content can be harmful, providing another compelling reason to block ads. In the following, we'll explore precisely how you can do this safely, swiftly, and, most importantly, effectively.
How to Remove
YouTube Propaganda
and Other Types of Advertisements: A Short Guide
As the variety of advertisements continues to grow and their display becomes more aggressive, methods to combat marketing content are spreading rapidly. Previously, you could only achieve this on a PC through CSS table editing. Nowadays, specialized ad block YouTube app is available, not to mention more comprehensive software solutions.
Keep in mind that not all of the methods mentioned here are suitable for beginners. However, this knowledge will come in handy to protect your device from ads and other associated risks.
We present several effective methods to remove ad YouTube Android, iOS, Windows, macOS, and Linux.
Installation of Specialized Software
The era of ad-blocking solutions like "adblock free" started with external IT products, mainly open-source software (OSS), which is still prevalent in 2023. However, not all programs can effectively eliminate website ads, especially on YouTube.
Of course, for YouTube, you can simply pay for a premium subscription to get rid of ads. But is it worthwhile when other providers offer more features for a similar price?
For example, AWAX is a unique blocker that eliminates all ads in browsers, third-party software, and the system itself. While it's a paid IT solution, it's worth every cent invested.
Manual Hosts File Editing
A fairly common method (even in 2023) is to block advertising sources through the hosts file. This method requires some skills and root access in the case of Android. However, it's quite effective.
The only catch is that you need to manually add marketing source IPs to the file while maintaining the original syntax and formatting. Currently, there are freely available databases that contain the largest and most aggressive ad sources.
The key advantage of this method is that, unlike a typical adblocker, the hosts file affects all software installed on the system. Consequently, ads disappear not only in browsers but also in games, third-party software, and more. However, it may come with issues like empty spaces where ads should be on websites.
Browser, Smartphone, and Firewall Settings
Configuring all browsers and firewalls involves several interesting points, such as content personalization, tracker blocking, or complete ad disabling. Firewalls, in particular, offer the ability to create custom rules for inbound and outbound connections.
However, this method is somewhat complex, though it can block ad in Android and beyond. Nevertheless, using external ad blockers is the best and fastest option for most network users.
Why AWAX is the Top
YouTube Ad Remover
: 5 Key Points
Endlessly searching for different free ad blockers can be problematic. It's better to pay for software (or usage) once than spend time and effort finding the ideal IT solution.
AWAX boasts several advantages over both free and paid competitors:
Comprehensive ad removal without affecting device performance.

Built-in VPN filter that works as a

YouTube adblocker

and more.

Flexible pricing with packages to suit everyone at a reasonable cost.

Additional settings allow you to disable, for example, 18+ content.

Support all popular operating systems and browsers with a unified account.
For skeptics and those eager to test AWAX's functionality, there is a seven-day free trial period during which you can evaluate the software's effectiveness. Want to give this tool a try? Download it to your device and enjoy ad-free content!